Nutrition & Exercise Coaching by Skye van den Oever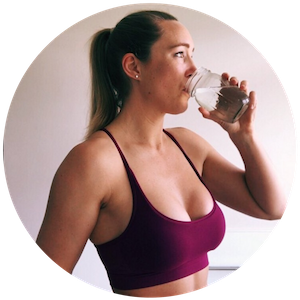 About Me
I'm an NZIHF Qualified Personal Trainer (NZQA Level 3 & 4) living in Auckland, New Zealand. I am also a Level 1 Precision Nutrition Coach which focuses on practice based nutrition and lifestyle change. I love helping my clients achieve their health and fitness goals by giving them the confidence, knowledge and support they need to make positive changes in their life, and stick to them!
First and foremost I believe in balance. Depriving ourselves of particular foods or punishing ourselves with cardio that we dread, only leaves us feeling more anxious and stressed than we already are. This in turn can lead to unhealthy relationships with food and exercise that starve us, mentally and physically, rather then fuelling us.
Free Tips & Articles on Health & Fitness
When it comes to fruit and vegetables, five is the magic number. You should be aiming to intake at least five pieces of fruit/veg a day for a healthy diet. It may seem impossible at times, especially for those who are busy and on the go. Don't worry - we've got five...