Achieve Your Weight Loss Goals & Say "beat-it!" To Diets Forever!
A Habit-Based Nutrition & Exercise Programme
Online Nutrition & Exercise Coaching That Fits Around Your Life
Focusing on instilling principles rather than hard and fast rules allows you to develop a healthy lifestyle that can actually accommodate LIFE.
Most of us know what happens as soon as we're told we're not allowed to have anything right? All it does it make us want it more.
Food isn't just food. Food is family, food is community, food is care, food is so many other things and different to different people. Following guidelines rather than strict diets and plans allow us to enjoy birthdays, holidays and celebrations, whilst still caring and nurturing our bodies – and achieving those summer body goals!

So, what makes this different? 
Nutrition & exercise coaching delivered entirely online to fit around your busy schedule
Weight-neutral focus to draw attention away from the scale and towards other benefits like energy, self-confidence & strength
You're in the driver's seat. Each one-on-one coaching session is conducted in a way that encorages

you

to be in control of your goals and your journey
Developing a lifestyle, one habit at a time
To put it simply, the all-or-nothing approach doesn't work (certainly in the long term) for most people. This often leads to rebellion, feelings of failure and blowouts. By asking ourselves questions like "What can I do this week that will be a little better than last?" allows us to gradually build better habits day-by-day and week-by-week, to achieve the healthy lifestyle you want and so deserve!
Most people understand they need to move more and eat less in order to lose weight, so why do we find it so difficult to stick to this in the long term?
Habits – Habits are the decisions we make without really thinking. These are the things we are most likely to continue doing despite what life throws at us! Understanding our behavious a little better and creating small, acheivable habits are what add up to true lifestyle change over the long term.
How our online coaching works
Every day, through the PN online coaching platform, you'll receive a lesson, a workout, and a habit to practice. Every two weeks, we'll have a call or catchup (over Skype or phone) where we can discuss your habits, what has worked well, what hasn't and work through these together to help you continue moving forward and progressing. You'll get regular feedback from me, as your coach, and you can reach out to me directly, anytime. Watch the video to see how the program works.
Get the body you've always wanted
Lose weight, build strength, have more energy. Whatever your goals, we'll help you get there. By the end of 12 months you'll be in better shape than you thought possible.
Small practices. Massive results
We'll break your complex nutritional goals into small, strategic daily practices that add up to massive body transformation. You'll develop healthy habits that become second nature and last a lifetime.
Guidance and support from a world-class coach
We'll match you with a coach who will give you accountability, direction, and support every step of the way. She'll help you stay consistent, no matter what life throws at you.
Never diet again
Instead of another complex diet program to follow, get ready to have one less thing to worry about. We'll sweat the details so you can breathe easily and focus only on the next step in front of you.
Nutrition and fitness that fit into your life
We'll start with you — your life, needs, and goals. Then we'll develop a personalised plan to help you eat, move, and live better — in a way that fits into your real, everyday life.
Backed by science. Proven with real people
Our coaching methods have been tested and proven with nearly 100,000 clients to date. We're constantly tweaking and improving our program based on the latest in nutrition, exercise, and psychology research.
The Precision Nutrition Coaching System – Real People, Real Results!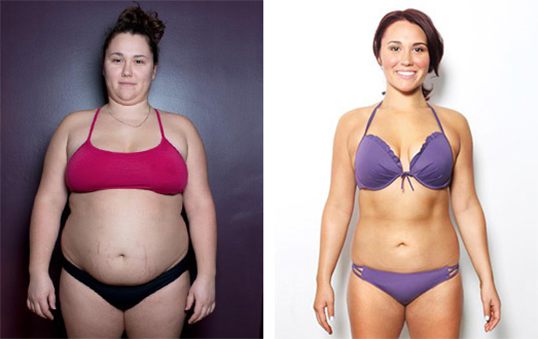 "I used to be an emotional eater. I never expected to become a person who could release my stress through exercise. I don't regret one day of this last year. It was exactly what I needed to get myself back on my feet and feel fulfilled again. Not just because I lost weight. But because I now have the confidence to feel like I'm worth it."
Jill, 25, Lost 25 kgs
"I didn't use to take time to appreciate my body, and the last 15 years my weight has been up and down. I knew when I started that it would be the last thing I tried. I feel like I'm at my best right now—it was a year of fun, excitement, change, and triumph."
Jodie, 34, lost 23 kgs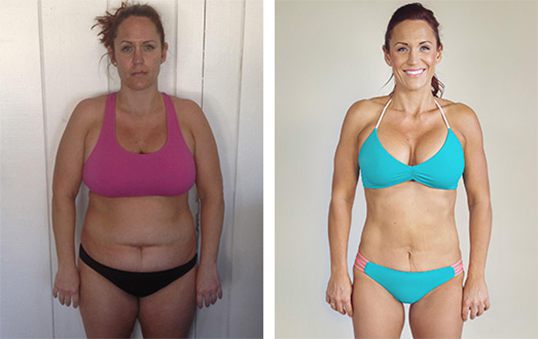 Online Nutrition & Fitness Coaching
Or 1 Payment of $1,490

That's 2 Months FREE!

FREE 15 page Quick Start Guide valued at $90

STRATEGY SESSIONS with your Coach every two weeks (in person (Auckland), phone, Skype, hangouts… whatever works for YOU!

DAILY habit-based lessons delivered via email

Customised workouts delivered to your inbox – home or gym-based, you choose!

All this for a FULL YEAR!

You'll work with your coach to personalise your journey every step of the way.
How much does online coaching cost?
My online coaching costs just $149 (NZD) per month for 12 months. You'll receive daily practice based habits and lessons (delivered via email), along with fortnightly coaching calls (via phone, Skype, Facebook video chat – whatever suits you!) where we'll discuss your personal exercise/nutrition goals and habits we'll tackle during the weeks ahead. You'll be able to reach me with any questions during the week via email where I can provide further information motivation and support.
We'll even give you a FREE, 15 page personalised Quick Start Guide valued at $90!
Most personal trainers charge around $80 to $120 per hour and that's for just one session per week!
The Guarantee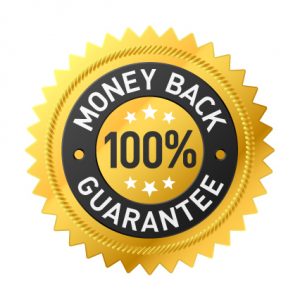 So here's the guarantee: We charge in 12 x monthly instalments. Give this approach a try and if at anytime in the first TWO MONTHS, you decide this isn't for you FOR ANY REASON AT ALL, we'll refund EVERY CENT.
That's EIGHT WEEKS for you to decide if we're a good match for you. Achieve all your wildest fitness goals in less than a year? Or maybe 5 months in, you decide the whole "eat right and exercise thing" just isn't your thing. No sweat!
We're so confident in our client-centered approach to all-things-leaner-and-meaner, you can cancel at ANY time – for ANY REASON- without early-termination fees/penalties.
Become an ambassador
If you approve the use of testimonials and/or before and after pictures on our website, you'll receive a 10% discount on either the monthly or annual payment options.
Just ask about this during your initial discovery call.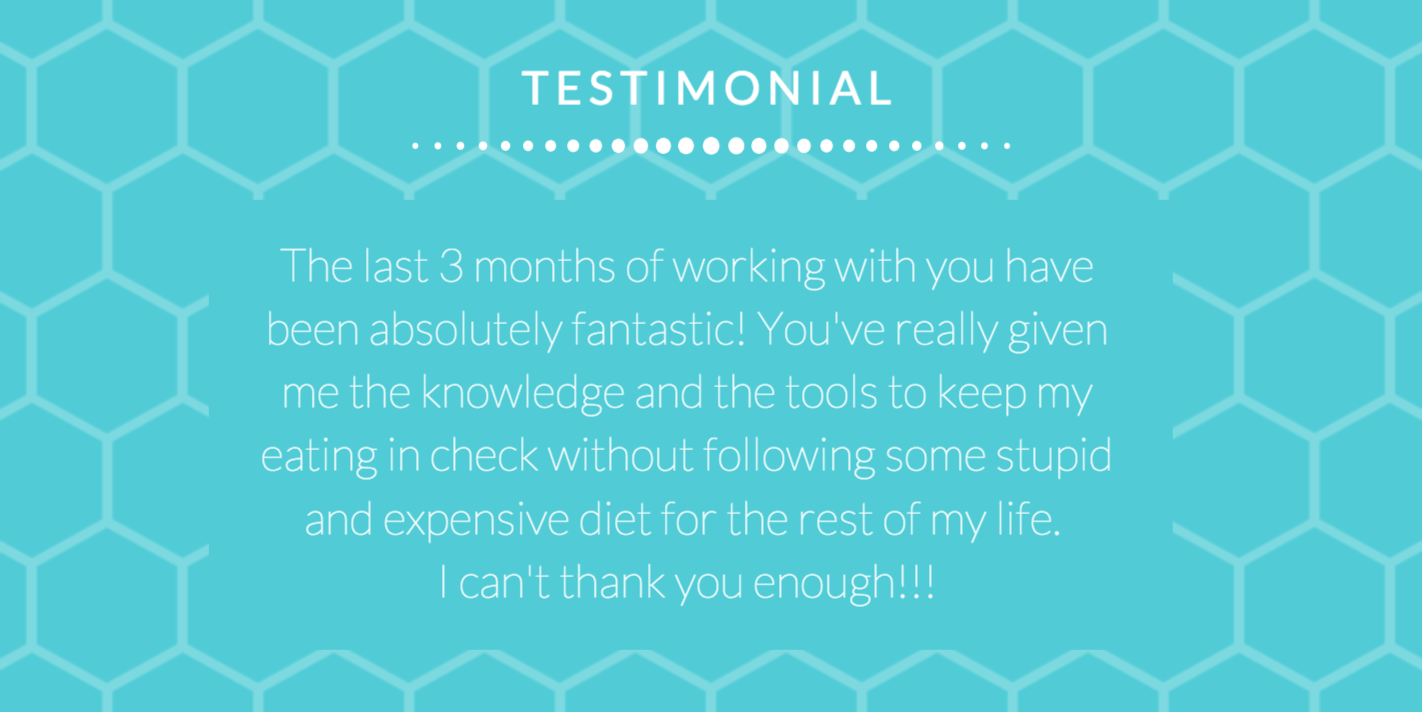 Register Now For Our next Nutrition Coaching Intake!
*We hate spam as much as you do. We will never sell or otherwise provide your information with another third party and you will only receive information regarding our next online coaching intake unless you request otherwise.